Slideshow –

Featured Publications
By: Level Access, G3ict

June 2019 | English | Pages:32

The 2019 Report draws on the data gathered in the State of Digital Accessibility Survey and provides insights into overall trends in the industry and digital accessibility programs of organizations.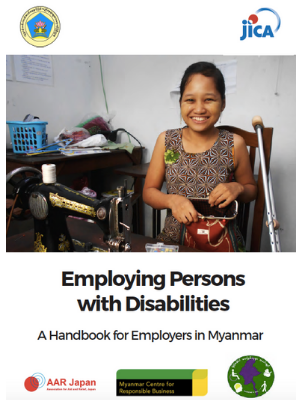 By: Myanmar Centre for Responsible Business & Association for Aid and Relief, Japan,
Format: PDF
Size:2.5 MB
Download
December 2018 | English | Pages:51
The aim of this guide is to help employers and others to promote the employment of persons with disabilities in Myanmar so that persons with disabilities can work on an equal basis with others.

By: UN Global Compact, ILO, with a G3ict contribution
Format: PDF
Size:5.27MB
Download
September 2017 | English | Pages:32
How business can respect and support the rights of persons with disabilities and benefit from inclusion

May 2016 | English | Pages:138
From large organizations with a global footprint to entrepreneurs with a few employees, attracting and retaining the right talent is the most critical success factor for their business.
Enter your email to receive the publication download link.
We are committed to protect your data. G3ict Privacy Policy.